Wired Show Comms: RTS Telex PS-20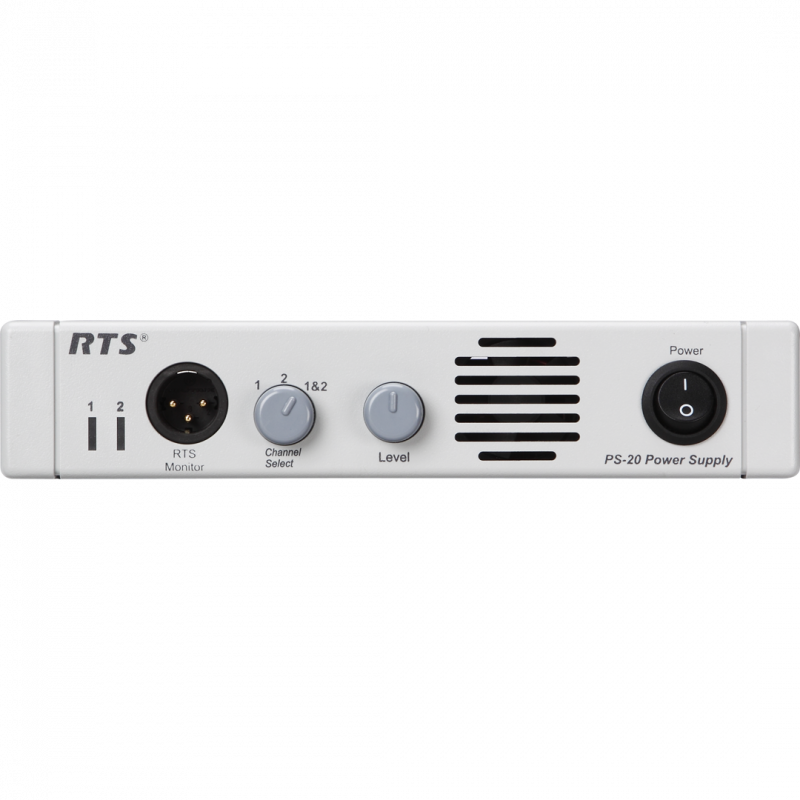 Single headset talkback kit. Includes Beyer DT109 headset and BP325 twin channel controller. 
The RTS Telex PS-20 power supply can be used for audio linking, intercom channel connections, and more. The front panel offers a level control and a channel selector knob that lets you choose channel 1, channel 2, or both. There are also LED status indicators for channels 1 and 2. The rear panel lets you choose between CC, RTS/2, and RTS/4 modes, and also lets you switch the impedance between 200 and 400 ohms.