HD Fury – Remote Format Converter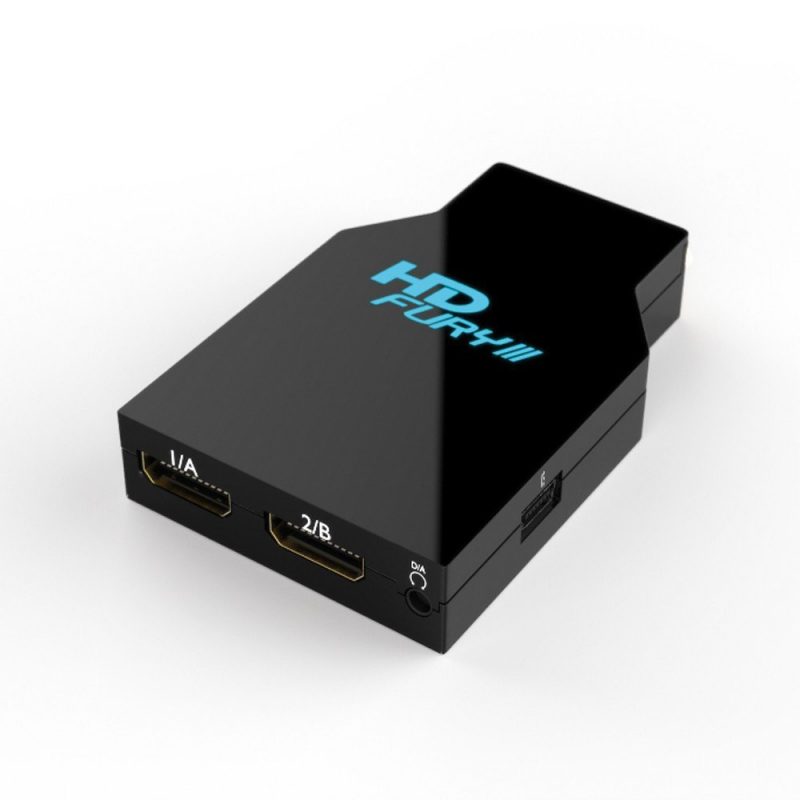 This DVI-D to RGB (VGA) HD-Fury converter is designed to playback digital video signals, e.g. from a Blu-ray player, DVD player, a PlayStation 3 or other devices with a DVI output (including HDMI using an adaptor) on a display, such as a PC monitor, plasma TV or a video beamer with VGA input. This means that high-quality monitors, beamers, etc. can finally be operated with devices with a resolution of up to 1080p. HDCP protected content can be shown on analogue displays without any problems. If an additional power supply is connected, the built-in signal amplifier can be implemented so that larger cable lengths can be used at full HD resolution (1080p). A corresponding adaptor can be used to convert the VGA output signal (15-pin) to a RGB signal (RCA or BNC).
A VGA extension is provided in case the adaptor cannot be connected directly to the device due to a lack of space.