Count Down Touch C/W Big Display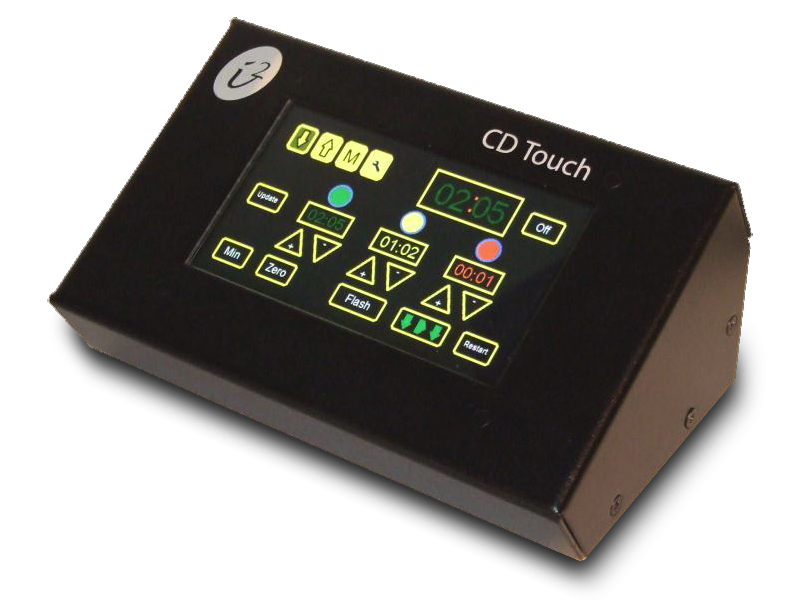 Big Display: Three inch display for CountDown2. Ideal for large conference venues where presenters need discrete but clear signalling of time remaining. Digits change colour according to the timer profile programming.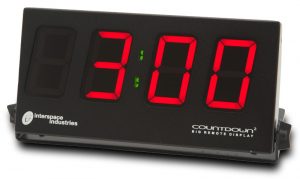 The CountDown Touch speaker timing system is another generation design for our timing products. Its features have been improved to create an easy to use presenter timing product aimed at technicians themselves. Inspired by touch screen phones etc. our CountDown Touch works using the same principles. Traffic light colours on the display gives the presenter another comfortable and familiar sense of time frame in which the presentation is enclosed
CountDown Touch has 4 memory locations for fast programming. It can count time up as well as down. It has an option to count past zero when in countdown mode. CountDown Touch also can show the live time of the day.
CountDown Touch is compatible with our numeric displays such as Intelligent Confidence Lamp, Mini, Standard and Big Display (these displays must be ordered separately).
AC Mains Powered CountDown Touch is not supplied with XLR cable as standard.
All our products are on 3 Year Limited Factory Warranty.
If You already have a CountDown2 and want upgrade call your distributor for information on trade up options.