Samsung MD55C 55″ LCD Screen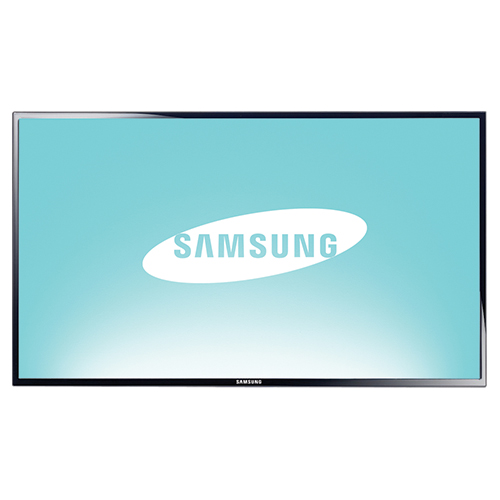 Samsung MD55C 55-inch Widescreen Direct-Lit LED Commercial Display With Built-in Tuner
55 inch, 1920×1080, 100000:1, 350cd/m2, 8ms, VGA, DVI, HDMI, Composite/Component, USB, LAN, Serial, HDTV Tuner
Samsung's MD-C Series commercial LCD displays bring affordability to advanced technology. Now any business can enjoy the benefits of direct-lit LED technology at an acquisition price comparable to traditional CCFL-backlighting and up to 50% energy savings. And with full connectivity and an integrated HDTV tuner, you can enjoy flexible content options including broadcast TV on the 55″ screen.
Samsung MD55C Features:
Direct-Lit LED Technology Direct-lit LED technology provides the brilliance and energy savings of LED technology, at a lower price point. Direct-lit LED technology allows users to upgrade to LED for the same price as CCFL.
High-Resolution Screen MD Series displays feature 1920 x 1080 resolution with 350 nits brightness and 5000:1 contrast ratio, for sharp, detail-rich images and crisp, easily legible type.
Narrow Bezel MD Series displays feature narrow bezels of just 17.5mm/.68″ with a bottom bezel of 22.2mm/.84″. Narrow bezels provide a sleek, sophisticated look while providing maximum viewing area.
Energy Savings The Samsung MD series Direct-lit LED displays deliver a lower TCO with up to 45% lower power consumption than traditional CCFL technology.