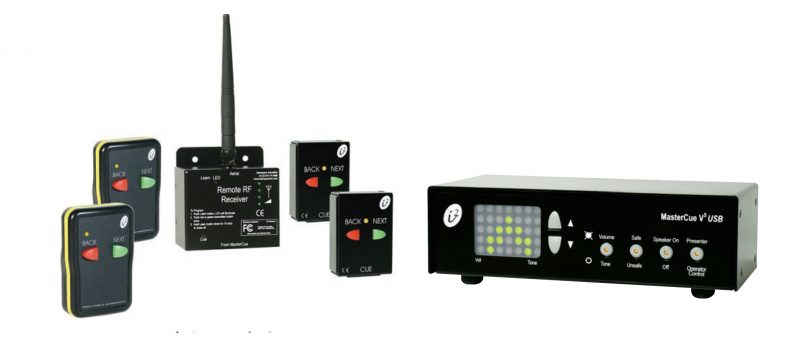 MasterCue V5 USB displays cues visually as well as producing audible cue sounds via the in-built speaker or headphone output. The USB interface can directly control the computer running the presentation if required, and with the option of dual button controls, the presenter can signal either forward or back cues during the presentation.
Other features include programmable remote cue buttons to control the presentation (e.g.return to the beginning of the presentation, take the screen to black, etc) and an intercom system loop-through feature which can let the operator hear cue sounds via their production intercom headset.
An optional Confidence Lamp upgrade provides the presenter with a clear, on-stage, coloured, visual confirmation of their cues. The system is easily installed using standard 3-pin XLR (mic) cables and the rugged design has proven to stand up to the most rigorous industrial use.